I was supposed to go on a cruise…to Italy.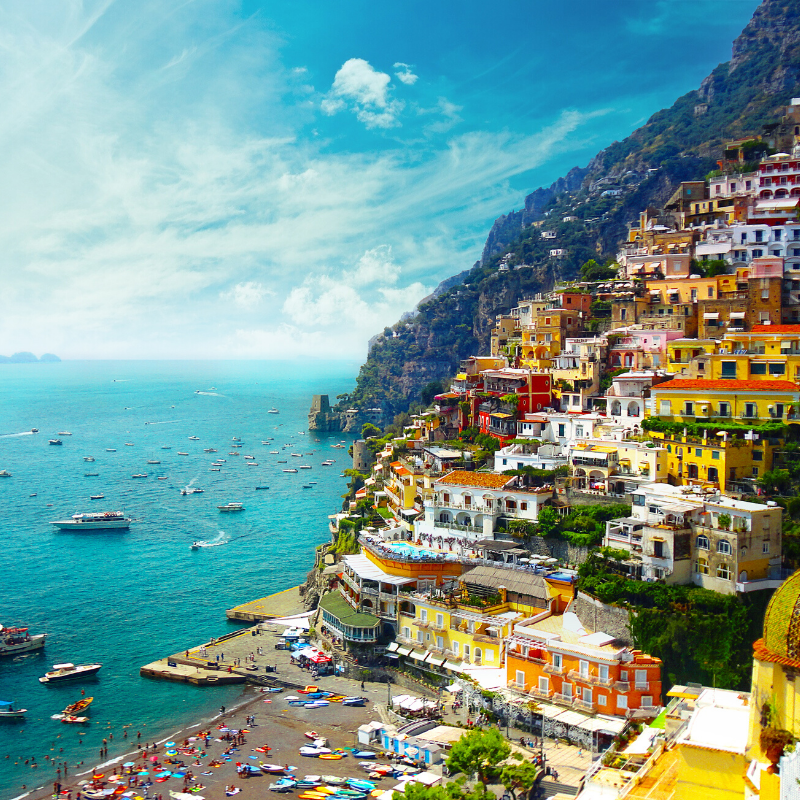 I've been planning this trip for over nine months, dreaming of that sweet, delicious homemade pasta and tiramisu on my perfect vacation. And then…well, all this happened.
Am I bummed? Yep. Do I want to shove my face with excess carbs while I google pictures of the Amalfi coast? (look at this view!)
But I'm healthy, and my family is, so far, healthy as well. And I know we'll get through this because we've gotten through things like this before (like hurricanes and floods and that one time it snowed and everything shut down for five days)
This isn't as fun as building snowmen in the front yard or taking kayaks down Market Street. It's a bit scary, and it's easy to worry away the day as we wait for this to all resolve.
However, we can also look at this time, as a moment to really concentrate on our businesses, something we often don't have time to do. So here are five ways to support your small biz during this fragile time:
Review your Annual Business Plan
Have you executed everything on your list so far this year? Did you even have time between the busy holiday season and the new year to work up a plan? Now is a great time to reflect on what has worked and what hasn't worked in the past, and design a new future for your business. (We can help you put one together! Click here to get started!)


Check out your Marketing Materials
Do you still love the logo you made three years ago in MS Paint? What about the tagline on your business card? Have you worked up any new PDF downloads to increase your email list? Now is the perfect time to set up some blast emails, curate your social posts, and hone in on your business branding. Check out our portfolio and let us know if you see anything you like!


Write some Blogs
Like this one! We tend to do a majority of our blog writing in November, while we're eating turkey and watching football. Now is another great opportunity to focus on those repetitive tasks, like blogging and blast emails, that you can schedule in advance and make work for you well into your business future.


Get Digital
Now is a great time to make that leap to advertising on social media, like Facebook and Instagram, or start running some google ads for specific components or sales for your business. Make the internet work to grow your business while you're sitting on the couch.


Update your Website
Sure, you made it in a rush on Wix, or maybe WordPress, but the pictures are old and the images don't really match who you are anymore. Your site might need some spring cleaning. Let us get in the backend, update some plugins, move some stuff around, and boom! You've got a shiny new site that's ready to attract your ideal clients.
(Website refreshes start at only $450!)
Or maybe you've been sitting at home, thinking of your next incredible business idea, or create your new passive-income model, or build out your blogs for the next ten weeks. If you have any questions about how to better market your biz, give us a call! 
We know that this time can be quite uncertain, and would like to offer extended payment plans as we work together. Please let us know how we can help!
Ready to move forward with your marketing? We've got your marketing IN THE BAG! Check out our portfolio page then reach out to us for a free consultation!
We totes love to carry on w/ our peeps! Find us on Instagram, Facebook, Twitter, Pinterest, & LinkedIn