WEBSITE MAINTENANCE PACKAGES
Your website is similar to a house. It needs repairs, updating, and day-to-day maintenance. It's important to keep your website fresh and updated with new content, current plugins, and the latest version of wordpress & your theme.
It also requires a "mortgage" in the form of your domain and hosting expenses. Without your domain and hosting, your website ultimately does not exist.
Green Bag Designs maintenance packages include solutions to all of your website maintenance needs.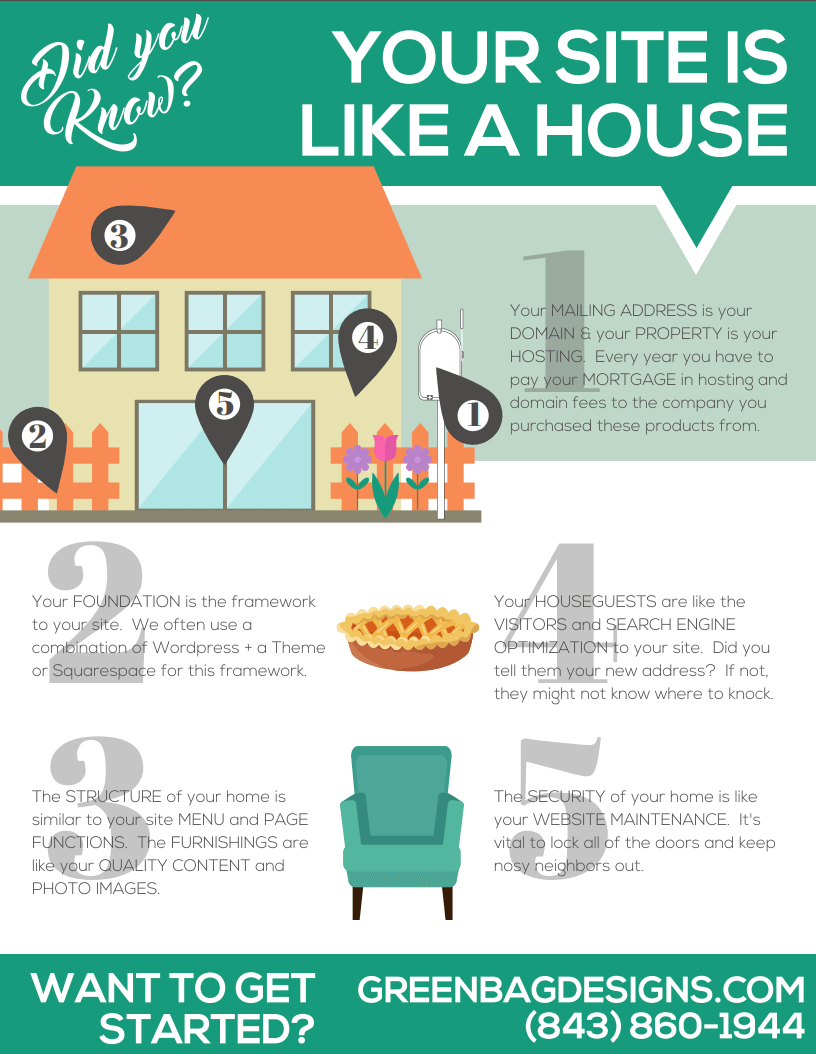 OUR MAINTENANCE PACKAGES INCLUDE:
One Hour of Website Updating per Quarter ($300 value)
+
Annual Hosting Fees ($150 value)
+ Annual Domain Renewal ($20 value)
+ SSL Certificate Install ($75 value)
=
TOTAL ANNUAL VALUE: $545
PLUS:
Site Monitoring
Monthly Backups
Theme/Plugin Updating
Security Firewalls
Malware Scanning
Virus Scanning
ALL FOR $75/MONTH
20% discount applies if paying Annually opposed to Monthly!